Where yesterday the streetlight casted its glow into the dark corners of the city, now the sun shines and colors the water turquoise blue. Punta Cana, Caribbean dream in the Dominican Republic.
---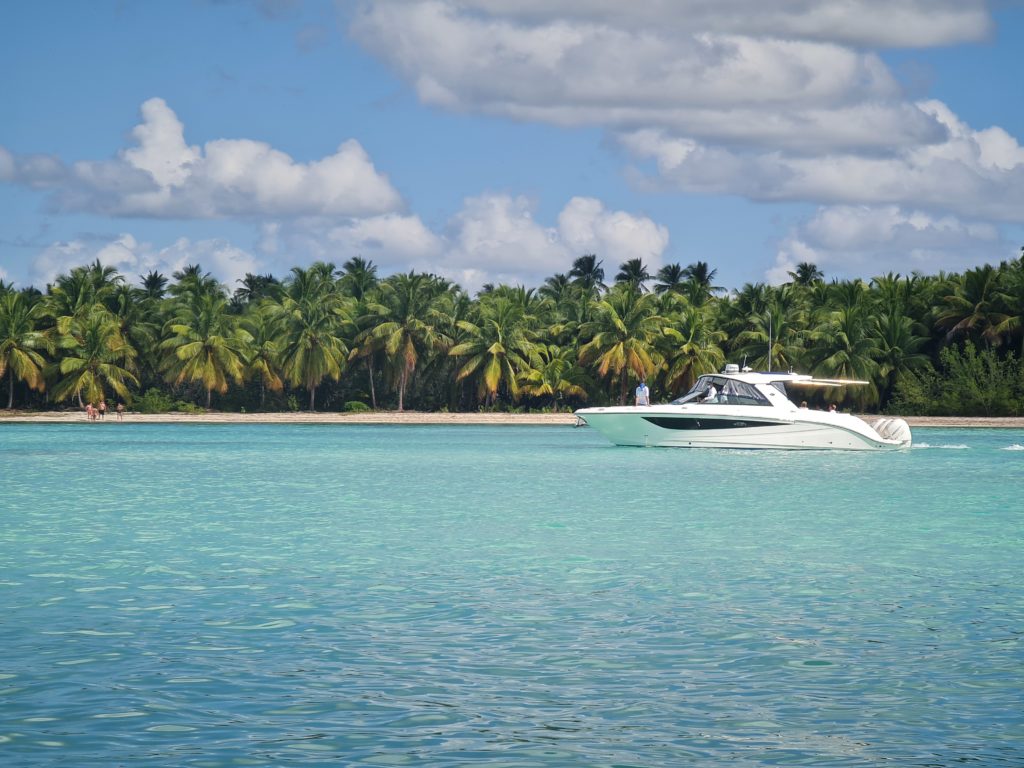 ---
The island state situated between the Atlantic and the Caribbean has much more to offer than nights filled with rum and merengue. The first thing of course is the incredible beauty of nature. Miles of sandy beaches, palm trees as far as the eye can see, crystal clear water and breathtaking islands. As if that wasn't enough, the locals are generous and hospitable. They will urge you to try their culinary highlights, such as the national dish "Bandera". A traditional meal made of rice, beans and meat. Simple but delicious! Of course, the national specialties such as cigars or the cultivation of sustainable cocoa beans must also be mentioned. They make a great souvenirs for those at home.
---
---
One of the most breathtaking spots of Punta Cana is by far the island of Saona. If you are looking for paradise, you are definitely very close to it on this island. The Caribbean dream island can be reached by boat from Bayahibe or from the port in La Romana and is part of the largest national park in the Dominican Republic. You can expect wonderful sandy beaches, turquoise blue sea, palm forests and a backdrop that you won't soon forget.
So if you'd rather swap your winter coat for your bikini next year, the Caribbean might just be the perfect winter destination for you.