You are in your lovely summer destination, at the nearby lake, a beach club, or a lonely island. You feel the soft touch of your AMANA bikini combined with the warmth of the sun on your skin, hoping that this summer vibe will last forever. Well, unfortunately that summer won't last and you will return home eventually, until the next adventure calls. What will last however, if taken good care of, is your AMANA bikini. To make sure you are getting the most out of your AMANA bikini, we have put together some eco-friendly techniques to help you care for your swimwear.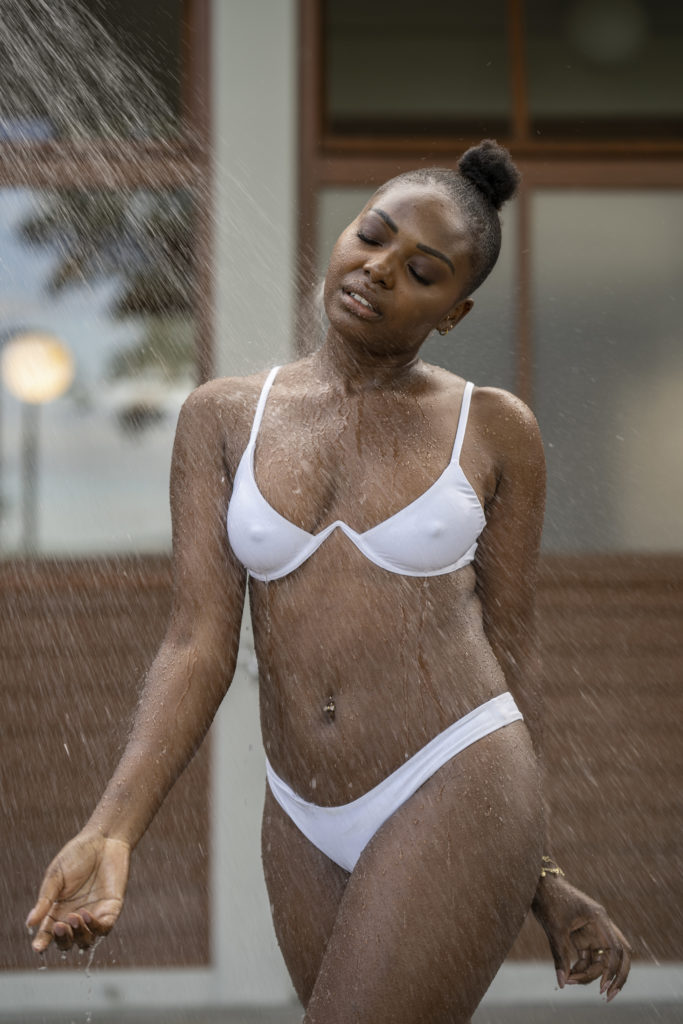 HANDWASH
Our grandparents used to do it and grandparents always know what's best. Handwashing is not just good for the environment, it will also guarantee that your Amana bikini keeps its color, shape and durability. The easiest way to handwash your bikini is probably in the shower straight after leaving the ocean or the pool. Make sure you rinse your bikini under cold water after each use to keep it nice and clean at all times.
DRYING – OUTSIDE
Have you ever smelled freshly washed bedsheets, after they have been hung outside to dry? If not – give it a try! We certainly can't get enough of it. And what applies to bedsheets also applies to your Amana bikini. Clothes dryers will not get you the same result plus they will most likely harm your fabric and they are bad for the greenhouse emission. Air-drying on the other side is environmentally friendly, a great way to remove bad odors and will give you that fresh sense we mentioned. The best thing, it's all natural. All you need to do is to hang your swimwear outside in the shade immediately after rinsing. But always remember to keep your swimwear out of direct sunlight.
STORING YOUR BIKINI THE RIGHT WAY
Always use your Amana Beachwear cotton bag, which you receive with every order, to store your bikinis or One Pieces. This way, you will protect your swimwear from any dust and keep them fresh at all times. Make sure that your swimwear is fully dry before leaving it in your cotton bag for storage.
LONG LASTING STYLES
The key to long lasting swimwear is CARE. Making sure your bikini is completely dry before wearing it again, is one big step in the right direction. If you are planning to go on a weekend trip or a full on 14-day-vacation, you might want to consider investing in a few different Amana styles of bikinis to mix & match – this way you can shine in a different swimwear outfit while your bikini gets the care it deserves.